"Marigold"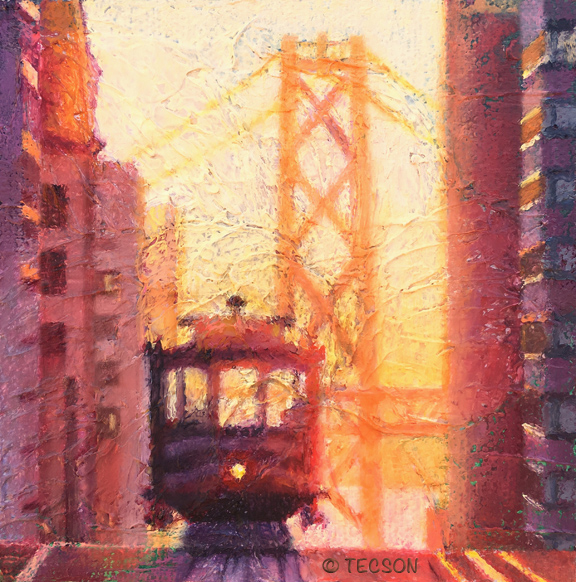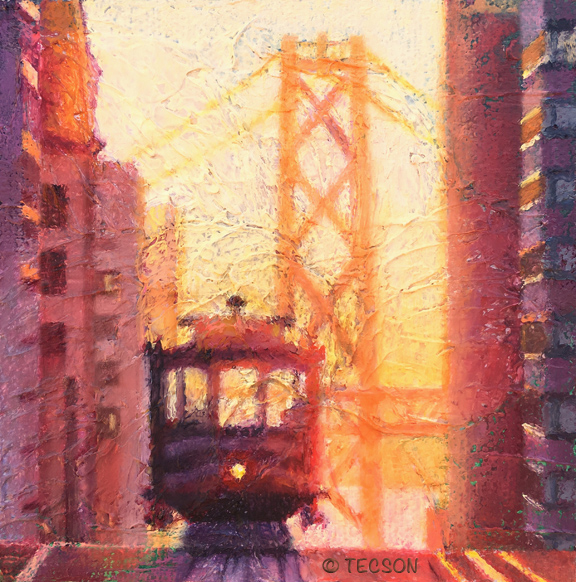 "Marigold"
Size: Length: 4 inches
Height : 4 inches
Depth: 3/8 inch
Materials: Oil on Canvas
This miniature painting was first created for an art show I had in Venice, Italy. I was one of eleven chosen to travel abroad as part of the Art and Soul Residency program. I'm from the San Francisco Bay Area, and I chose to paint this image because it represents San Francisco so well. The city wouldn't be the same without those iconic cable cars. I love how the Bay Bridge is highlighted by that bright morning sun, and it just glows behind that cable car. This particular view is on California Street.
I am a palette knife painter, and usually create the entire painting by using only a palette knife. Since this painting is so tiny, I did have to bring out my tiny brush in order to add in those little details. It's painted on stretched canvas, with a depth of 3/8", and the sides are painted black. I use Winsor and Newton water mixable oil paint, which allows me to avoid using other hazardous mediums.
Artwork is carefully padded to ensure safe delivery.